OUR SUCCESS IS A RESULT OF OUR ABILITY TO CONSISTENTLY DELIVER MEASURABLE VALUE TO OUR CLIENTS
At Fourpoint Bridge Services Ltd. we aspire to lead the industry in resource and industrial water crossing design, supply, and installations.
Although we arrived together from diverse backgrounds, the common denominator for our team at Fourpoint is our direct exposure to the needs of industry, first hand, as field trained and experienced people. This history provided us the platform and incentive to build a strong team and offer the services so familiar to us and so necessary to our clients in western Canada.
Our years of gathering expertise in the construction and foundations fields, across a broad landscape of major industrial projects, establish our serious attitude relative to the delivery of safe, quality, and cost-effective solutions in a timely manner.
We are the folks that excel in the team environment of your project.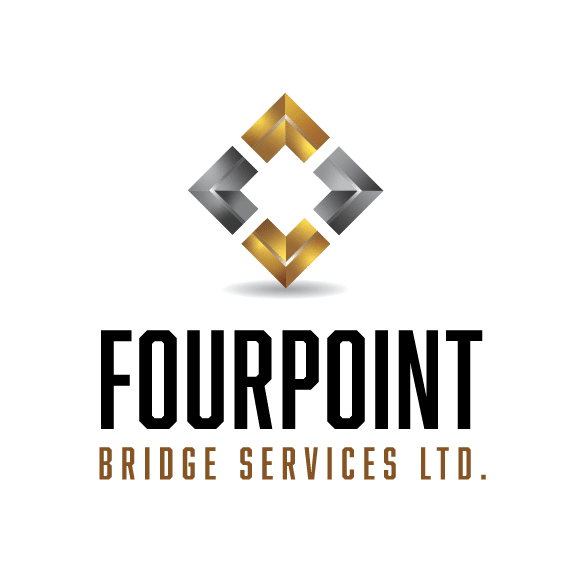 In wake of the Coronavirus (COVID-19) pandemic, we have temporarily implemented some new precautionary procedures at Fourpoint Industrial to better protect our team and customers. Health and safety will always remain our top priority. 
At Fourpoint, our plan to flatten the COVID-19 curve includes the following;
 Introducing a 14 day mandatory quarantine for staff who have recently traveled internationally.

Reinforcing extra diligence to our employee hygiene practices and implementing social distancing.

Continuous monitoring of government updates and adjusting our response accordingly to help mitigate the impact of COVID-19

.
At Fourpoint Industrial, we put the well-being of our team and customers first. Safety will remain our top priority as we continue to carry out our mission.
Please contact us for more information.